"The human at the center, together we are strong," is one of our key guiding principles in our company philosophy. An organization needs visions – these visions must be anchored in the minds of the employees and be accepted and embraced by them. The long-term success of a company depends on all employees fighting for the common vision. Find out now about our open positions and apply today!
Embrace challenges - promote talents
Everyone should be deployed according to their special abilities. We foster talents and emphasize cross-qualification and continuous education. The annually created training plan and regular employee discussions ensure that our employees stay up-to-date. This commitment starts at RIEBL right from the apprenticeship phase.
Appreciation and secure jobs
A culture that motivates and appreciates employees, and fosters a sense of belonging, is the most crucial driving force of a company. In an organization, employees should not get the impression that a sense of "togetherness" is only possible when the business is doing well, but different rules apply when facing challenges.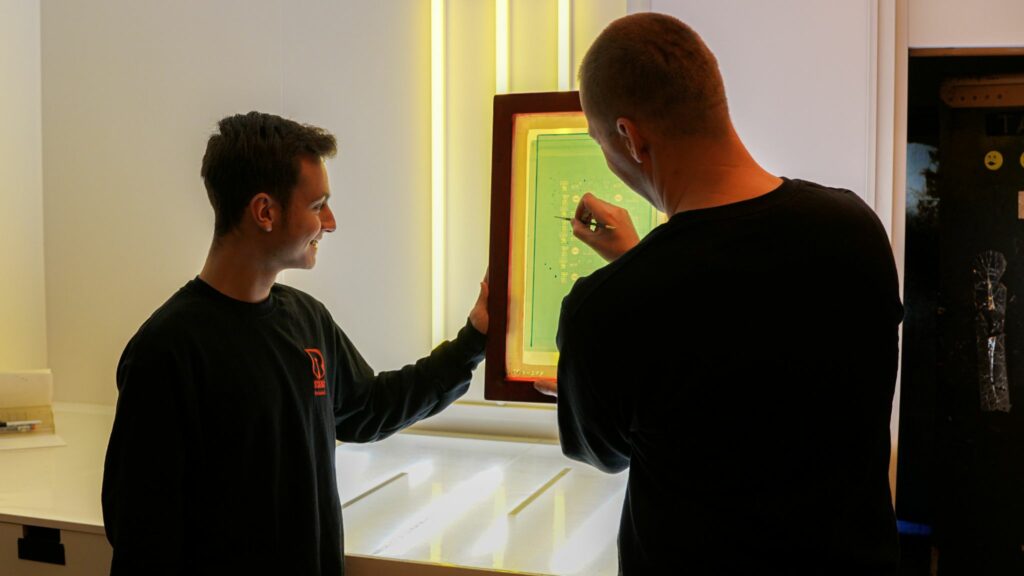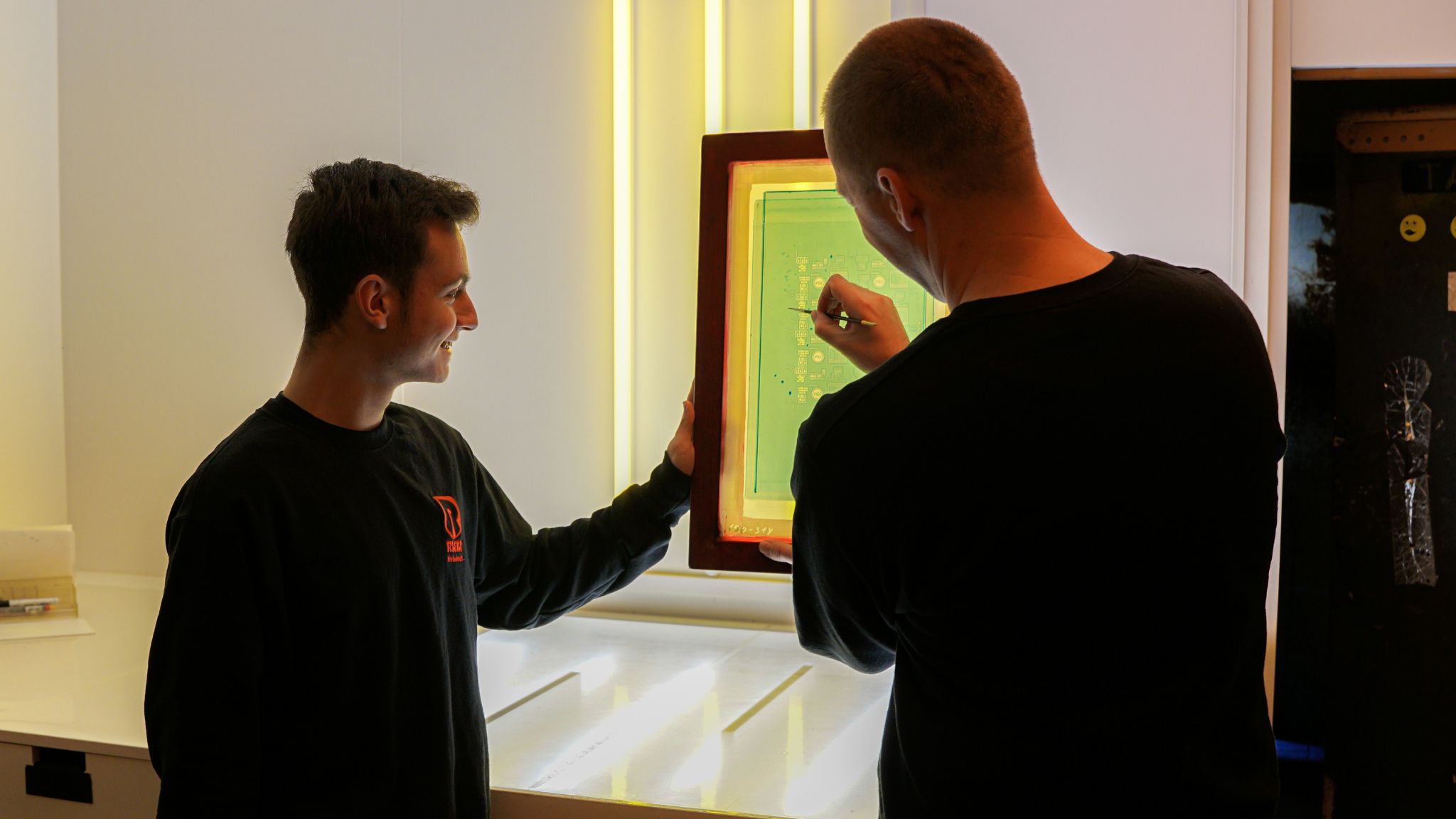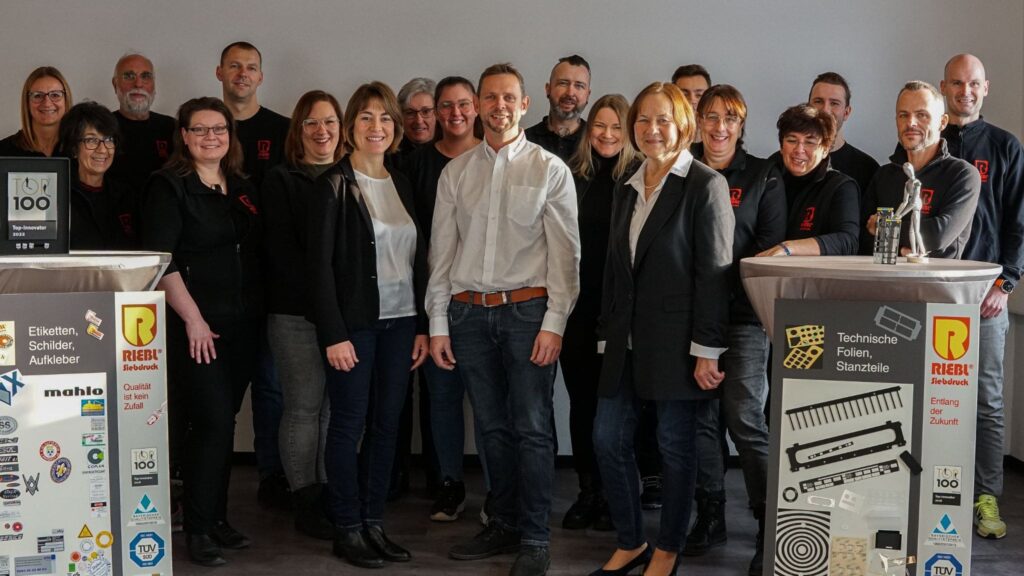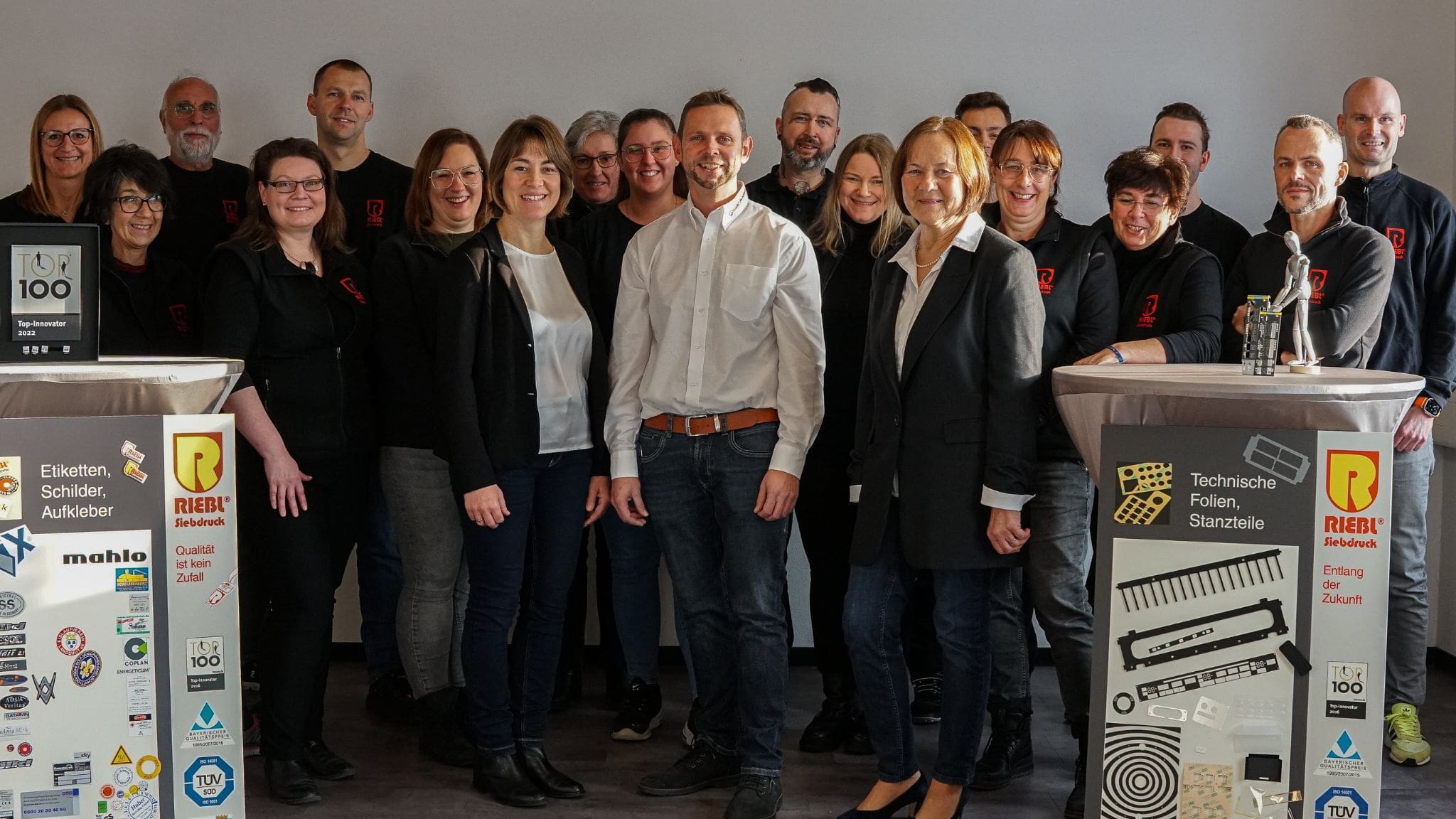 We embrace the "open door" principle: Riebl-Siebdruck practices an information policy where employees are involved in considerations and decision-making processes, and we promote a culture of open exchange of opinions. For RIEBL, trust is not the goal of good leadership, but the result of it!
Apprenticeship as media technologist (m/f/d) screen printing
f you want to become a team member at Riebl-Siebdruck, please send your meaningful application documents with a photo, CV, and certificates to:
Riebl-Siebdruck GmbH Mrs. Joana Harrer-Riebl Schinderstr. 26 84030 Landshut/Ergolding
harrer.riebl@riebl-siebdruck.de
Take your future into your hands… we look forward to receiving your application!
Learn more about our apprenticeships here.
If you have any questions regarding our job offers, please contact us!