We are always looking for motivated and dedicated apprentices who are interested in a career at our company. Our apprenticeship program lasts for three years and takes place at our location in Ergolding and at the Berufsschulzentrum Alois Senefelder.
During the apprenticeship, our apprentices have the opportunity to acquire comprehensive expertise in the field of screen printing and deepen their skills and knowledge. They will be mentored by our experts and have the chance to participate in regular further training sessions.
These skills are demanded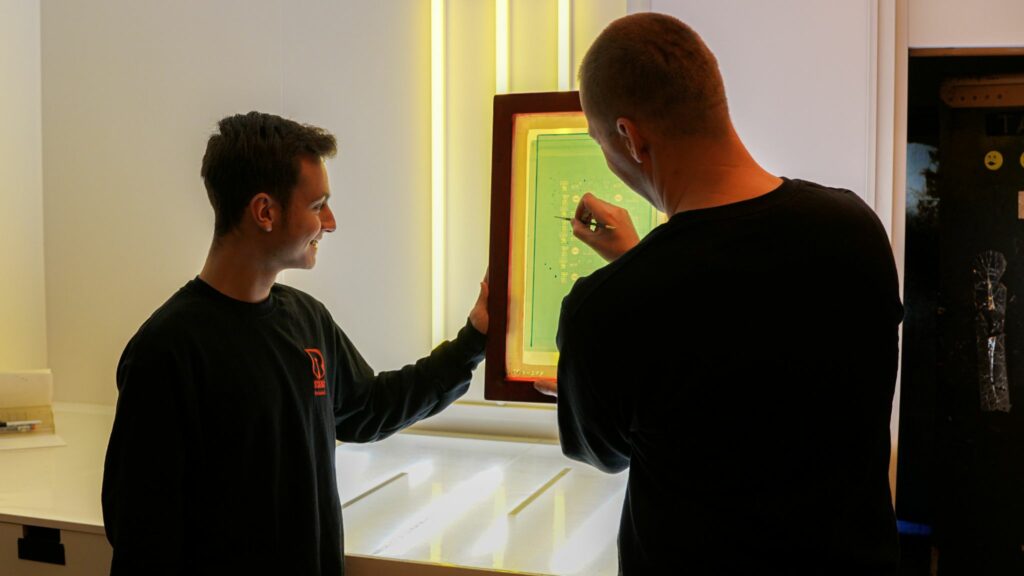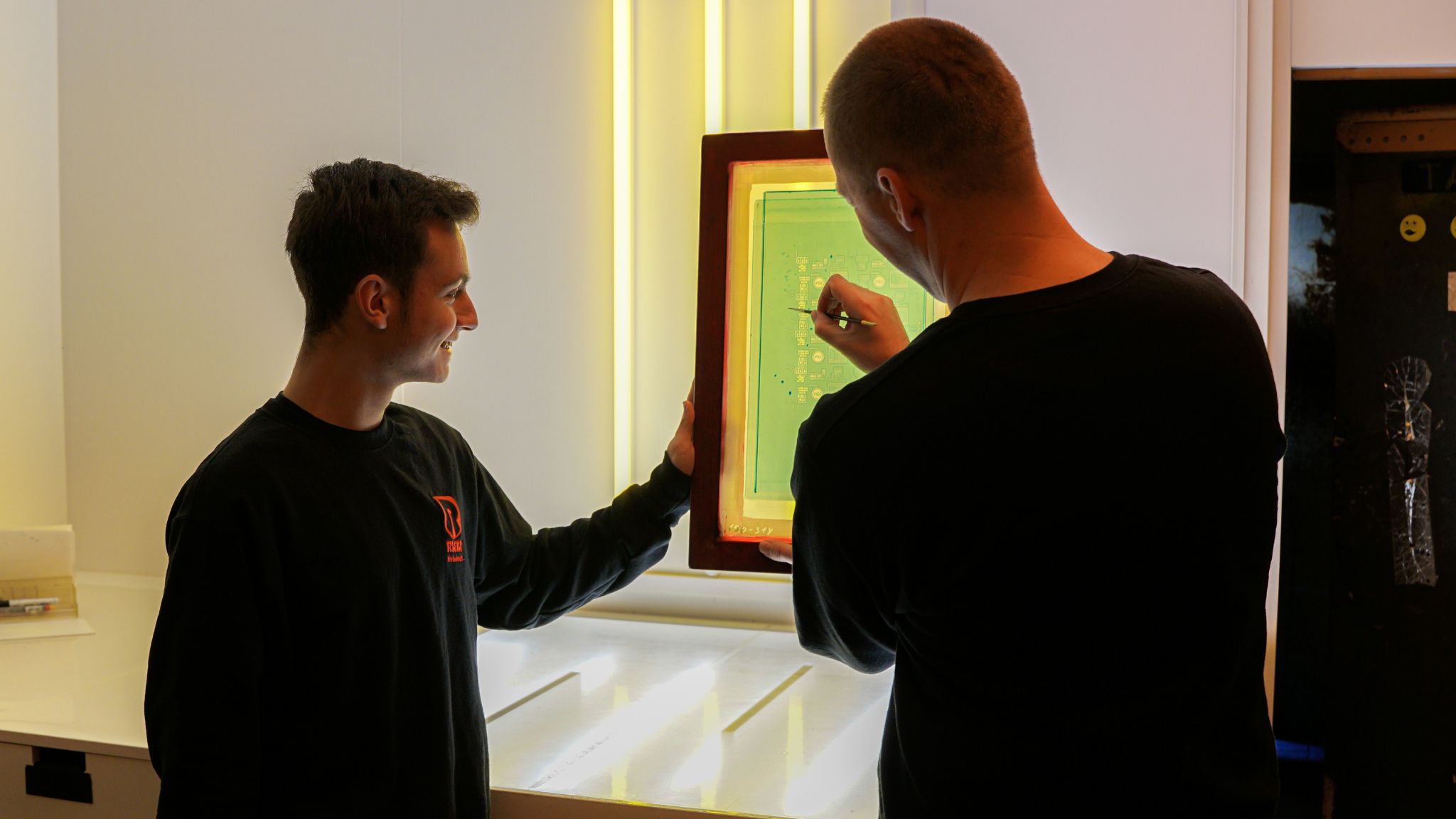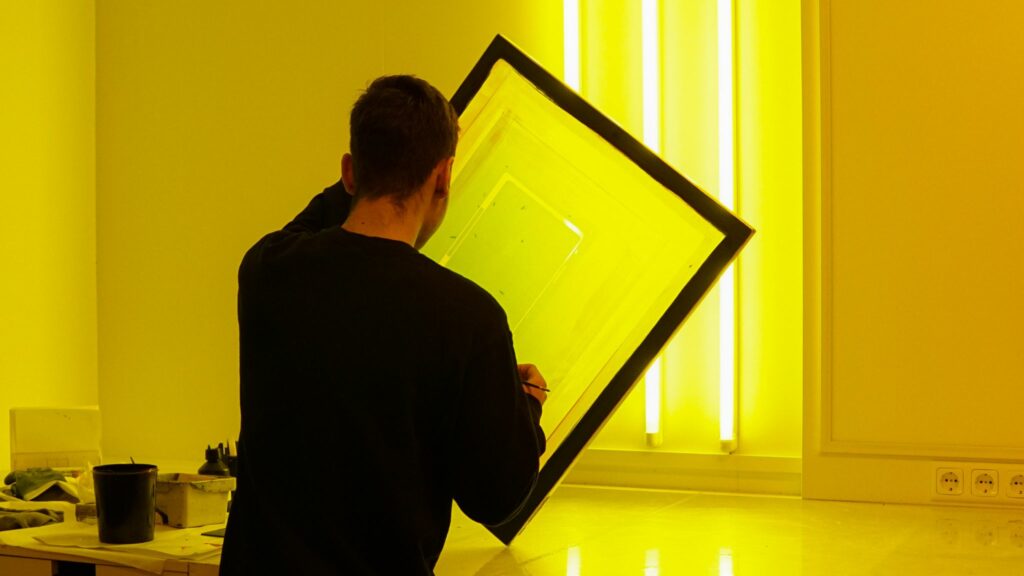 At RIEBL-Siebdruck, you will work in an industrial and technically oriented environment, particularly in the following areas:
Pre-press 
Independently preparing templates in the screen printing pre-press, handling, transferring, and converting data using specific hardware and software. Creating screen printing forms for various applications.
Screen Printing / Digital Printing
Sheet screen printing on semi-automatic, three-quarter, and fully automated machines. Large format digital printing systems.
Finishing
Laser cutting systems, cutting machines, plotters, embossing and punching machines, etc.
Successful apprenticeship 2022
Also in 2020 Riebl-Siebdruck will provide the national winner from its own ranks! Due to Corona, the official award ceremony in Frankfurt was cancelled.
The general manager Mr. J. Kilger and the President of the HWK presented the honorary award in a small group on site!
In the picture on the left: National winner Nico Gruber and his trainer Volker Benkel, who has also been working at Riebl for over 10 years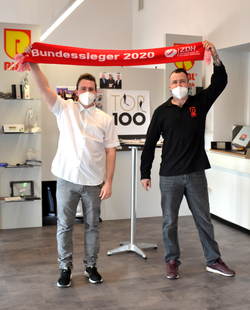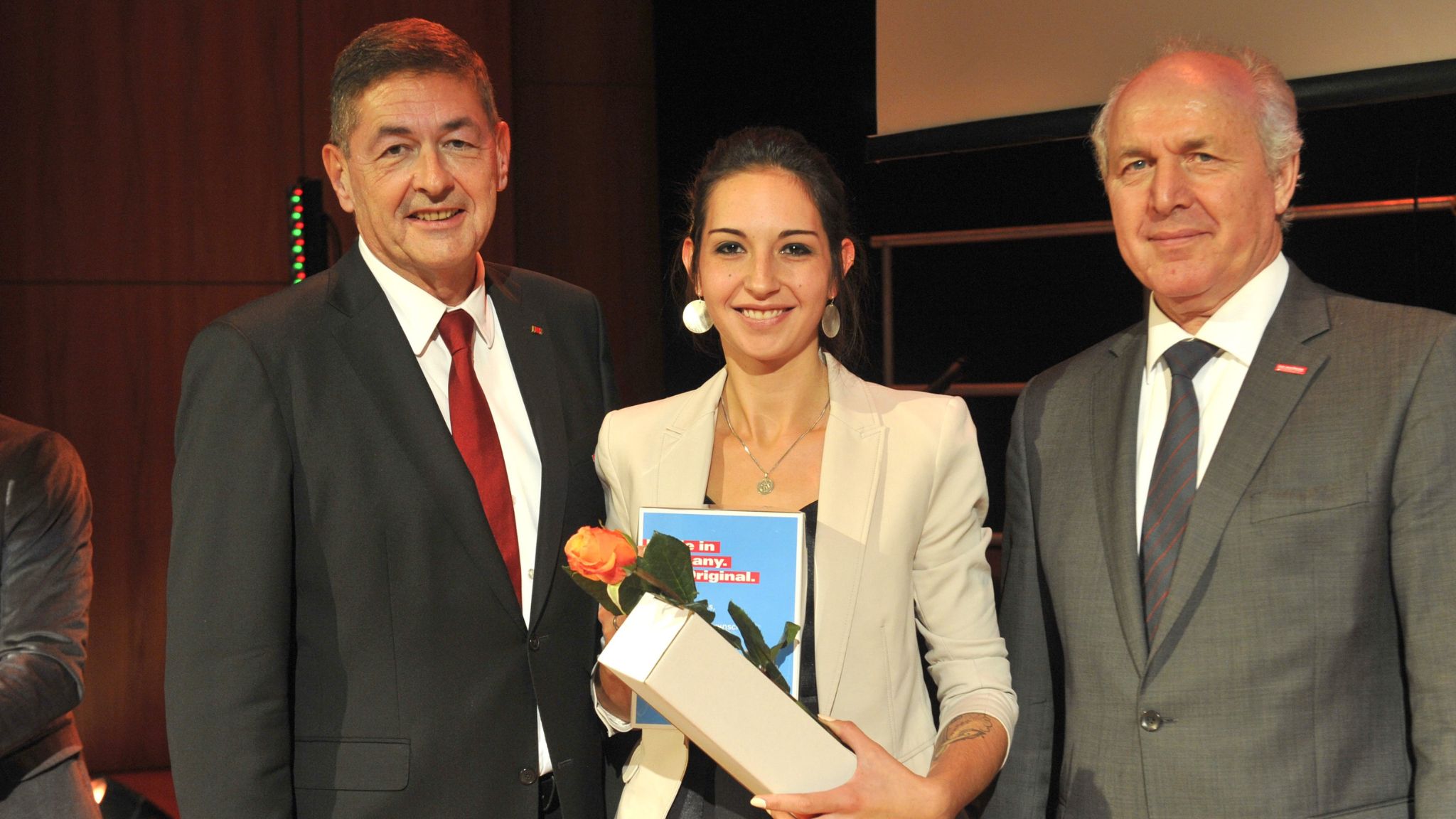 Successful apprenticeship is not a coincidence!
RIEBL-Siebdruck has been providing apprenticeships for over 40 years. During this time, we have achieved many successful graduations. We take pride in the accomplishments of our apprentices and can look back on several chamber, regional, and even national champions.
On the left is Miriam Wallis, who was a chamber, regional, and third-place national champion. Miriam completed her apprenticeship with us and was naturally hired as a permanent employee. Her father, Oliver Wallis (the first employee of RIEBL-Siebdruck), and her mother, Manuela Wallis (the first apprentice of RIEBL), also work in the company. Since her apprenticeship, Miriam has joined the team, creating a multi-generational workforce!
Apprenticeship as media technologist (m/f/d) screen printing
The duration of the apprenticeship is 3 years. The apprenticeship takes place at RIEBL-Siebdruck GmbH in Ergolding and at the vocational school center Alois Senefelder, Pranckhstraße 2, Munich. The following skills are in demand: Strong technical understanding, Manual dexterity, Excellent color vision, Good reaction time, Interest in mechanics, electronics, and data handling.
If you want to become a team member at Riebl-Siebdruck, please send your comprehensive application documents, including a photo, resume, and certificates, to:
Riebl-Siebdruck GmbH Ms. Joana Harrer-Riebl Schinderstr. 26 84030 Landshut/Ergolding
harrer.riebl@riebl-siebdruck.de
Take control of your future… we look forward to receiving your application!
Learn more about our apprenticeship here.
If you have any questions, please feel free to contact us!