We bring together what belongs together. The post-processing and bonding of our printed front foils, keyboard foils, displays, and front panels, as well as the assembly of components and the assembly of assemblies, complete our range of services.
Motivated and highly qualified employees, along with a state-of-the-art machinery, enable us to carry out all production steps in-house, from pre-press to post-processing. This includes laser cutting, laminating/laminating, embossing/forming, punching, slitting, plotting, milling, and assembly.
Thanks to this wide range of manufacturing technologies, we can offer our customers customized solutions and meet individual requirements. The scope of RIEBL-Siebdruck goes far beyond the post-processing of our front foils, front panels, keyboard foils, and screen printing products. With our extensive machinery, we are capable of producing various plastic parts, composite materials, and non-ferrous metals as standalone products, for example, for the machinery sector or the electronics industry. Therefore, our offerings also include adhesive stamped parts, folded insulating foils, light diffuser films, light guides, milled parts, various molded components, and many other technical products "without printing."
To ensure consistent high quality and customer satisfaction, we use measurement technology tailored to our machinery, which serves as quality control during the production process or for final product inspections.
Laser cutting of front foils and front panels with CO2 laser systems is characterized by very high precision, repeatability, and flexibility. Our laser cutters are very fast and more precise than die-cutting. The non-contact and scratch-free cutting often offer advantages over other manufacturing processes.
The outer contours of our front foils made of polyester, keypad foils, front panels, and displays made of acrylic glass (PMMA) are predominantly manufactured using laser technology.
With our equipment, various plastic films and sheets can be cut and shaped. We process materials such as acrylic glass/PMMA, polyester, POM, PP, PE, PET, and more.
Other materials such as paper, cardboard, wood, foams, acrylic adhesive tapes, and laminated films can also be processed on our machines. Additionally, engraving or material ablation is possible. Laser cutting does not involve any tooling costs.
Therefore, laser cutting is well-suited for small and medium quantities. Cutting contours can be quickly and individually adapted to the product or changes. RIEBL-Siebdruck employs a variety of different machines to shape films or products optimally.
Advantages at a glance:
No tooling costs
Economical for low quantities
Fast, precise, and repeatable
No warping of material as with punching
High flexibility in contour selection without tooling creation
Welded cut edges for laminated films
Polished edges for acrylic glasses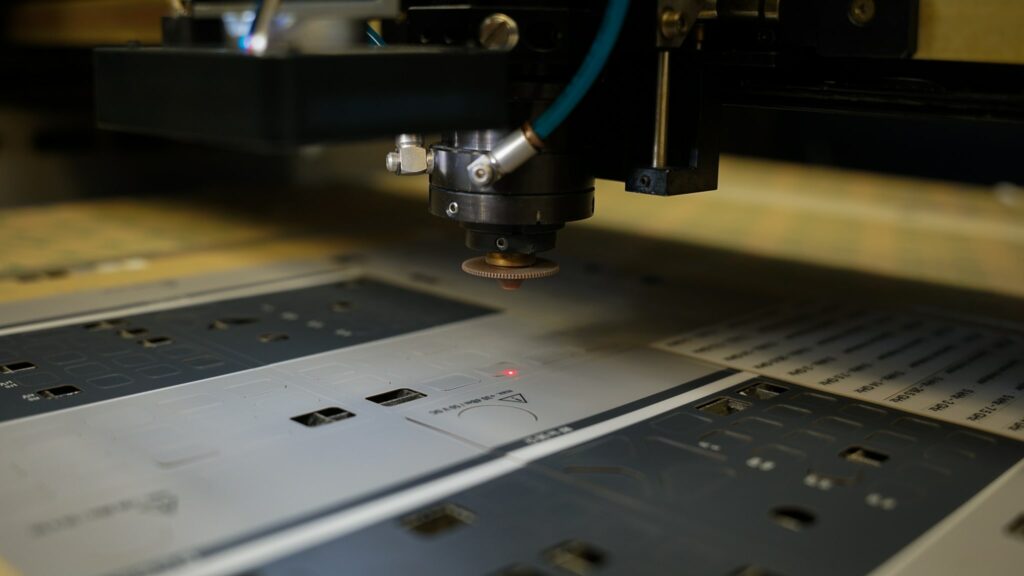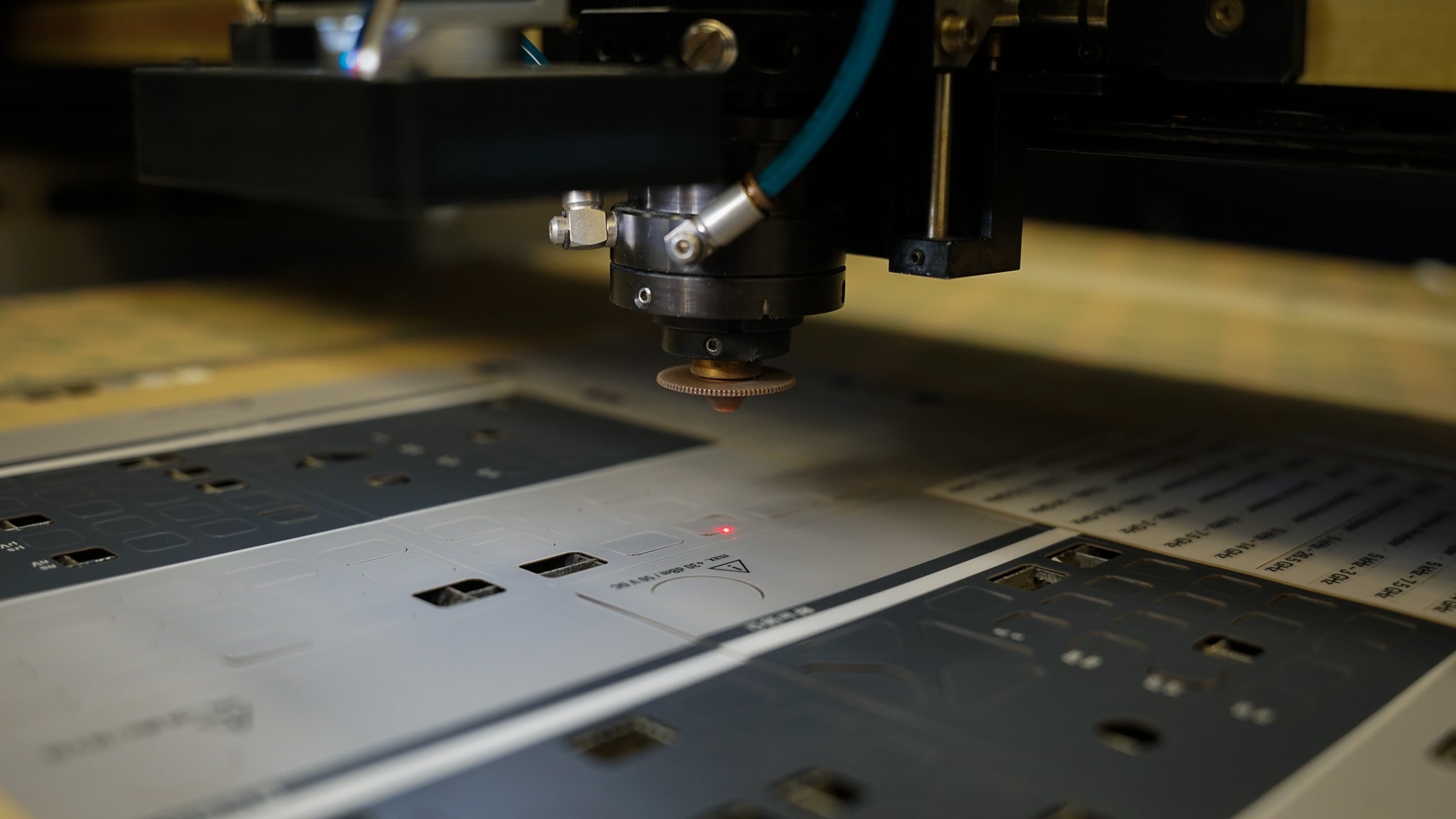 Slitting for easy, safe, and clean handling.
We manufacture front foils, keyboard foils, front panels, and labels according to your desired format and equip them with self-adhesive backing. To facilitate the peeling off of the backing paper, slitting of the carrier material can be useful. The carrier material can be slit either completely or partially, allowing it to be broken open and peeled off in parts. For large front foils/labels, multiple slits can also be made. The label itself can also be provided with a slit, similar to kiss-cutting during die-cutting. Perforation is also possible. These options can be beneficial for various applications.
In the classic laminating process, materials are bonded together to achieve additional stability or protection. Laminating is used to shield a surface against external influences, such as mechanical, chemical, or environmental factors. Depending on the specific requirements and application, different transparent laminating films are used. Additionally, thin films can be reinforced through lamination to provide additional strength.
RIEBL front foils, design foils, keyboard foils, front panels, and displays are typically equipped with transfer adhesives or double-sided adhesive tapes using the lamination process. The adhesive used for lamination is selected based on the specific product application and the substrate to be bonded.
Laminating can also be used to press and bond different materials together to create a composite (sandwich/foil composite) using pressure and heat. This process allows for the creation of clear window bonds and reinforced display windows, among other applications.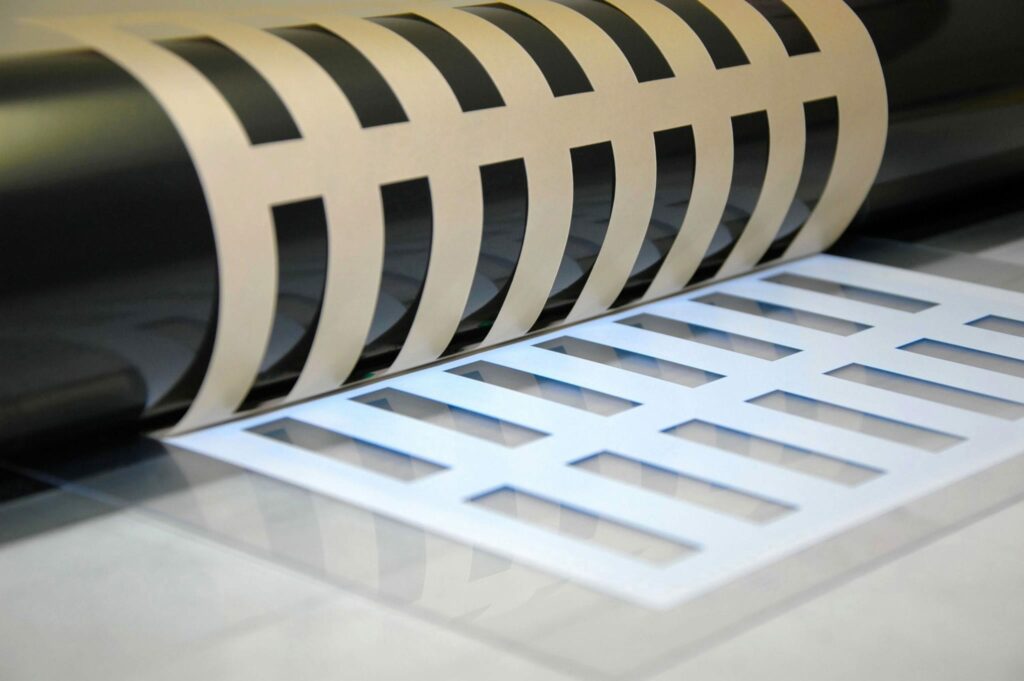 Our cutting plotters are used to precisely cut adhesive films as well as rigid materials such as PC front foils. Additionally, they can be used for kiss cutting or partial cutting. Our cutting plotters are digitally controlled, and they come equipped with a variety of application-specific tool systems. These systems allow for high-quality punching, scoring, creasing, milling, or engraving of different materials using rotating, fixed, or oscillating tools. The versatility of our cutting plotters enables us to achieve precise and intricate cuts, making them suitable for a wide range of materials and applications.
We have the capability to process various materials for our customers. This includes gasket materials, cardboard, films, foams, laminates, technical fabrics, boards, wood, hardboard, and non-ferrous metals. We also utilize other processing technologies such as punching and laser cutting. We always strive to find the best solution, both technically and economically, to meet our customers' needs.
Plastic films are cold or hot formed on our embossing machines, depending on the material. Embossing is mainly used for keyboard films.
Key areas become tangible, and the embossing enhances the tactile feedback of the confirmation elements. For surface design purposes, lettering and logos can be transformed into three-dimensional graphics. This creates 3D effects for lettering, logos, Braille, and more.
A high-quality and application-specific alternative to embossing is our RIEBL-COLOR-RELIEF or our RIEBL-Plastidome. With the RIEBL-GLOSS-Effect or the RIEBL-COLOR-STRUC, we can enhance the embossing using a special surface treatment developed in-house.
In the embossing process, the plastic film to be processed is typically formed between heated embossing tools, the male and female dies. If you require a tactile button boundary, a tactile surface, or tactile feedback, we can produce your films with various embossing patterns.
Possible variants include:
Pillow embossing
Bump embossing for LEDs
Braille embossing
Frame embossing / edge embossing
Flat embossing
High embossing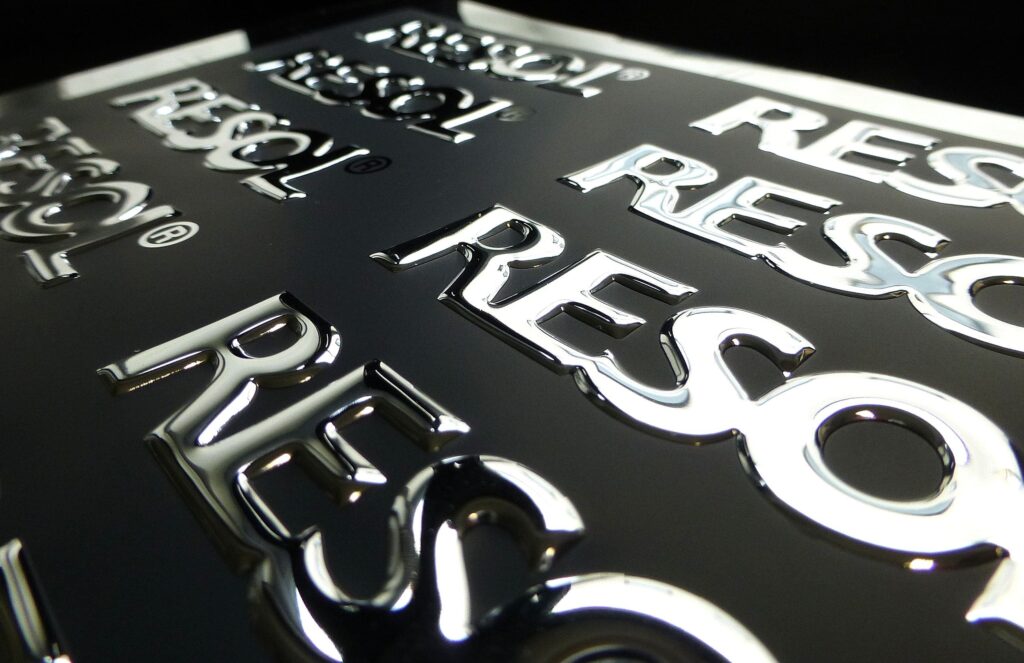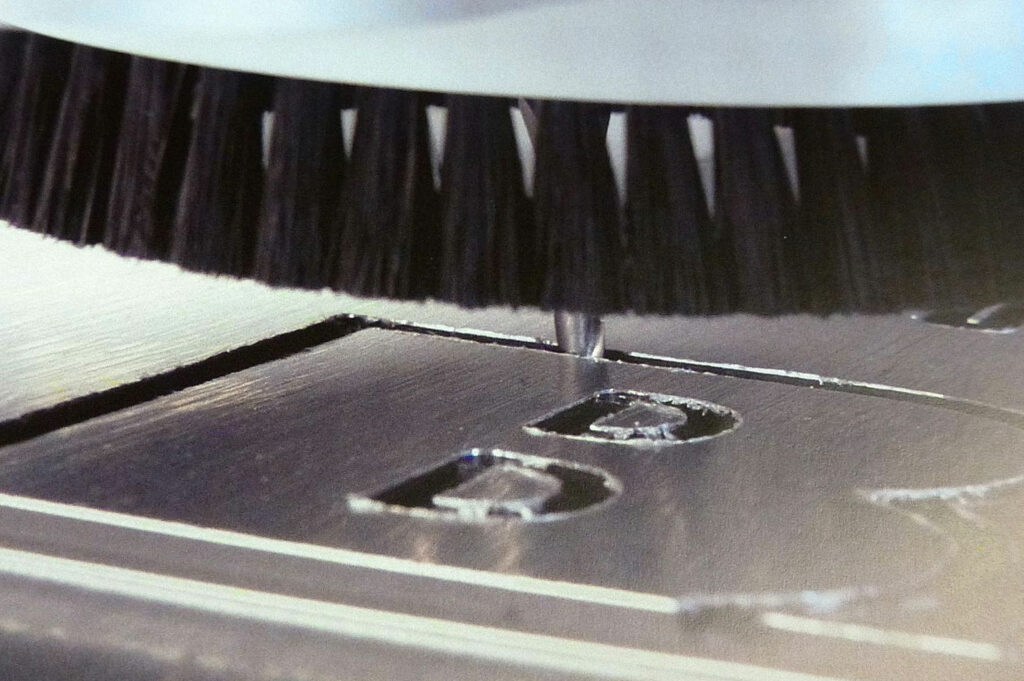 Milling is a material removal process that involves shaping a component's geometry. We predominantly use milling for plastics, but also for non-ferrous metals to create pockets, steps, or islands. It is also utilized to create grooves for gaskets. The milling technology is applied for edge finishing, such as creating radii and chamfers on front panels or display windows.
With this manufacturing technology, we perform contour cutting. In the case of KissCut, only the material is cut, while the carrier material remains intact. In DieCut, both the material and the carrier material are cut together.
We primarily use band steel tools on our die-cutting dies. In some cases, custom tools are used as well.
For larger quantities, die-cutting offers a cost advantage compared to laser cutting or plotter cutting. However, the precision of laser cutting cannot be matched.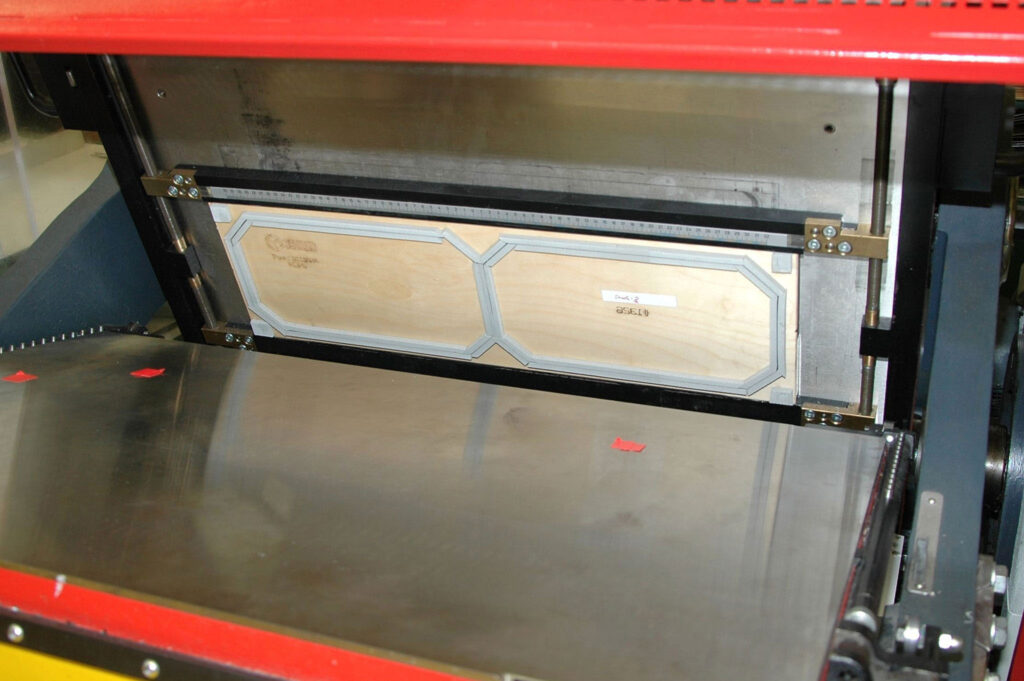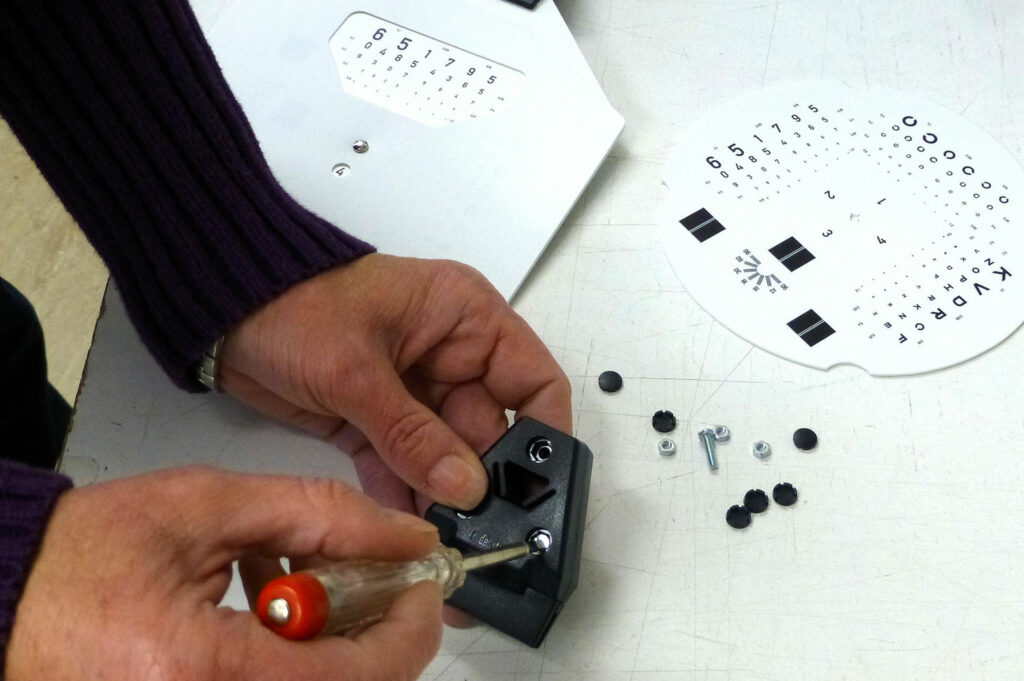 Take advantage of our expertise in the assembly of components and the lamination of films onto provided housings.
Save time, money, and valuable resources!
If you have any questions, please don't hesitate to contact us!