Innovation around the device. Creative solutions for design.
For over 45 years, we have been providing our customers with future-oriented solutions in the field of screen printing, control units, and input systems. People worldwide rely on RIEBL front foils, front panels, keyboard foils, design foils, and our labeling products.
Welcome to Riebl Siebdruck GmbH
It all starts with a dream, followed by a strong, innovative idea.
Why RIEBL
Sustainability
Quality standard
Why RIEBL
The personal customer relationship is an enormously important prerequisite. In customer discussions, solutions can be found together. Diversity and multiculturalism are highly valued here. Since 1977, we have been striving to build strong relationships with customers on an equal footing – we aim to create value.
RIEBL screen printing products find cross-industry applications. Device, machine, and plant manufacturers from all sectors worldwide trust Riebl functional foils and labeling products.
Sustainability
Quality standard
Complete service for our customers
Discover how we can assist you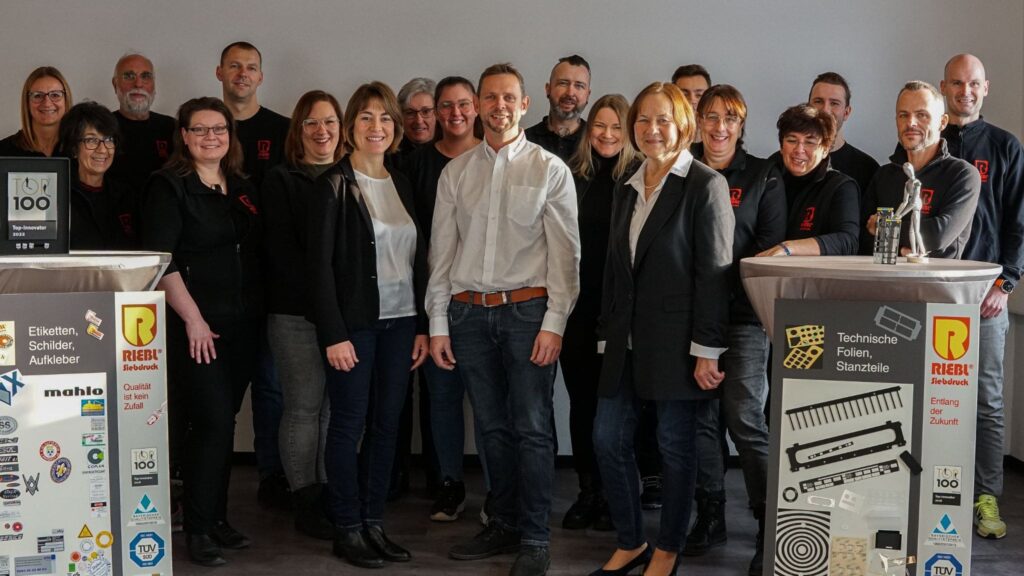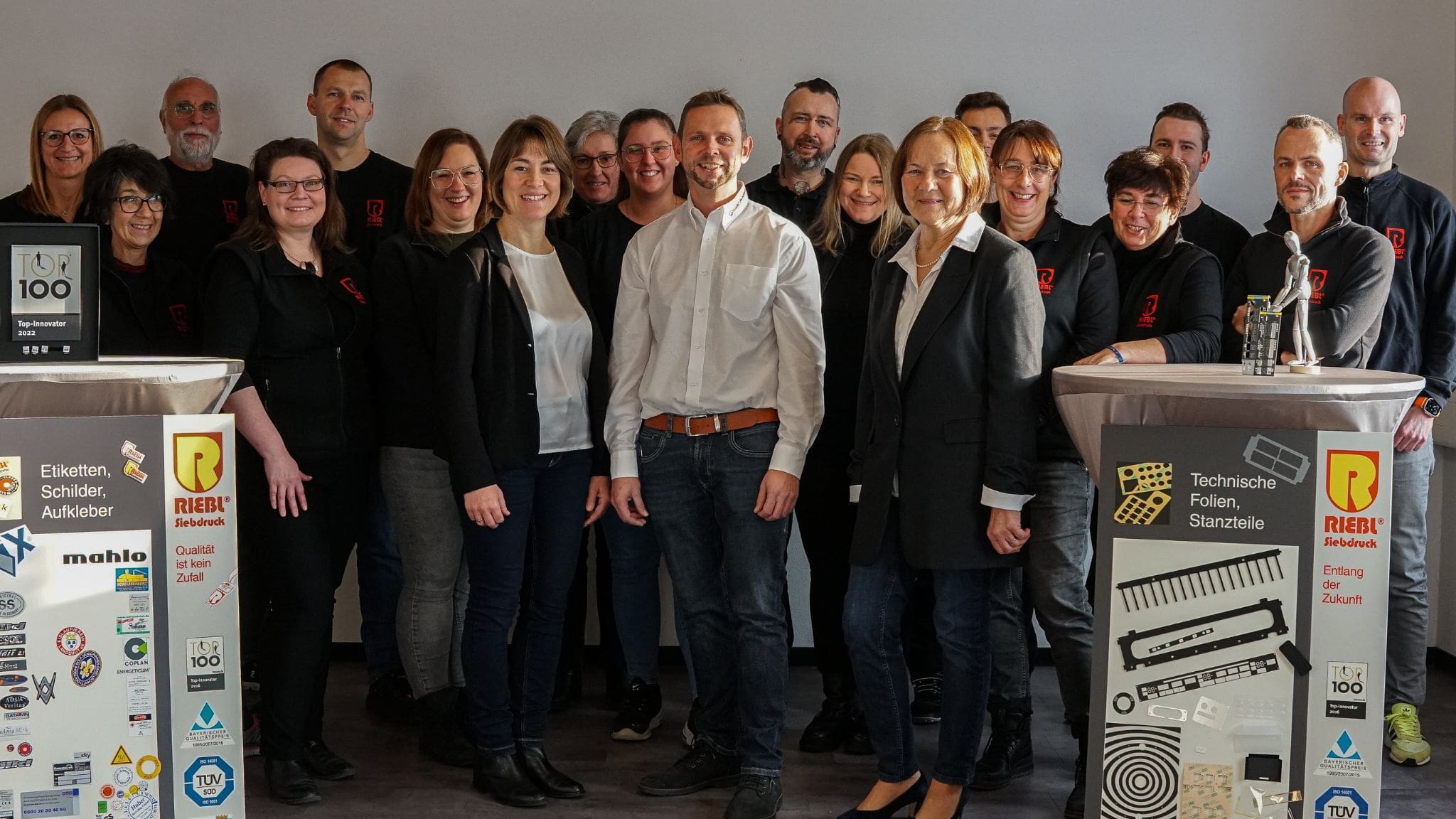 We are happy to advise you on our portfolio and screen printing services.
The future needs experience.
Benefit from the RIEBL experience pool and the idea service
For over 45 years, we have been striving for a continuous quality improvement process. We confirm our high quality standards not only through our daily actions but also through numerous awards and certifications. Our goal is the constant improvement of product quality in harmony with the environment and nature, to achieve high customer satisfaction.
RIEBL-Siebdruck GmbH stands out as an innovative partner due to our product know-how and the use of high-quality materials and components.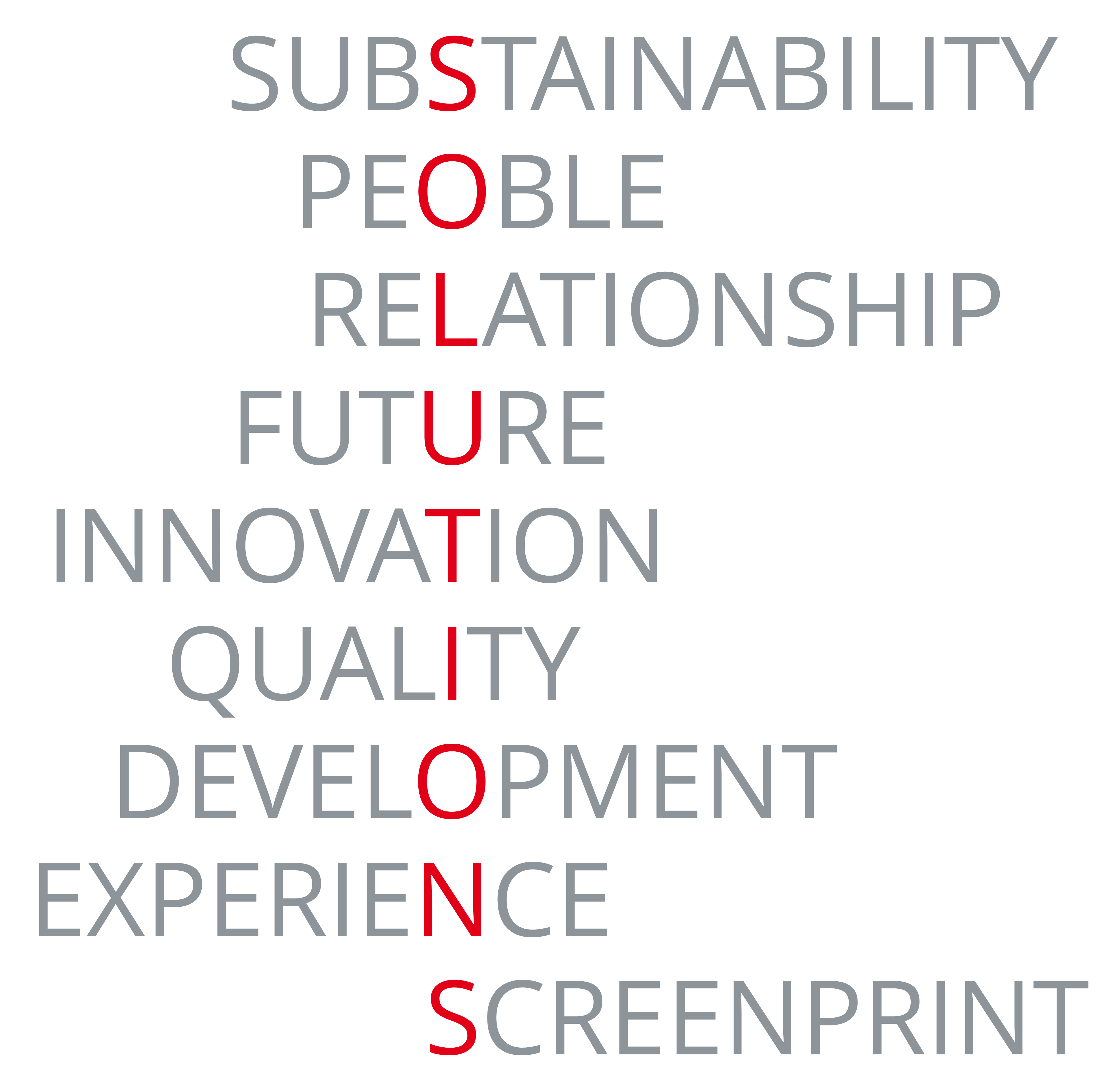 Experience for yourself the high quality standards that we have been demonstrating for years.